DIRECT INVESTMENT AND PARTNERSHIPS Retail Partnership Portfolio

In 2014, CVS Lane and Consolidated Properties Group (CPG) formed a Retail Partnership with the intent of building a portfolio of supermarket-anchored neighbourhood shopping centres. Assets are generally acquired by special purpose unit trusts managed by CVS Lane. All projects are intended to provide investors with access to attractive risk adjusted returns over the long term.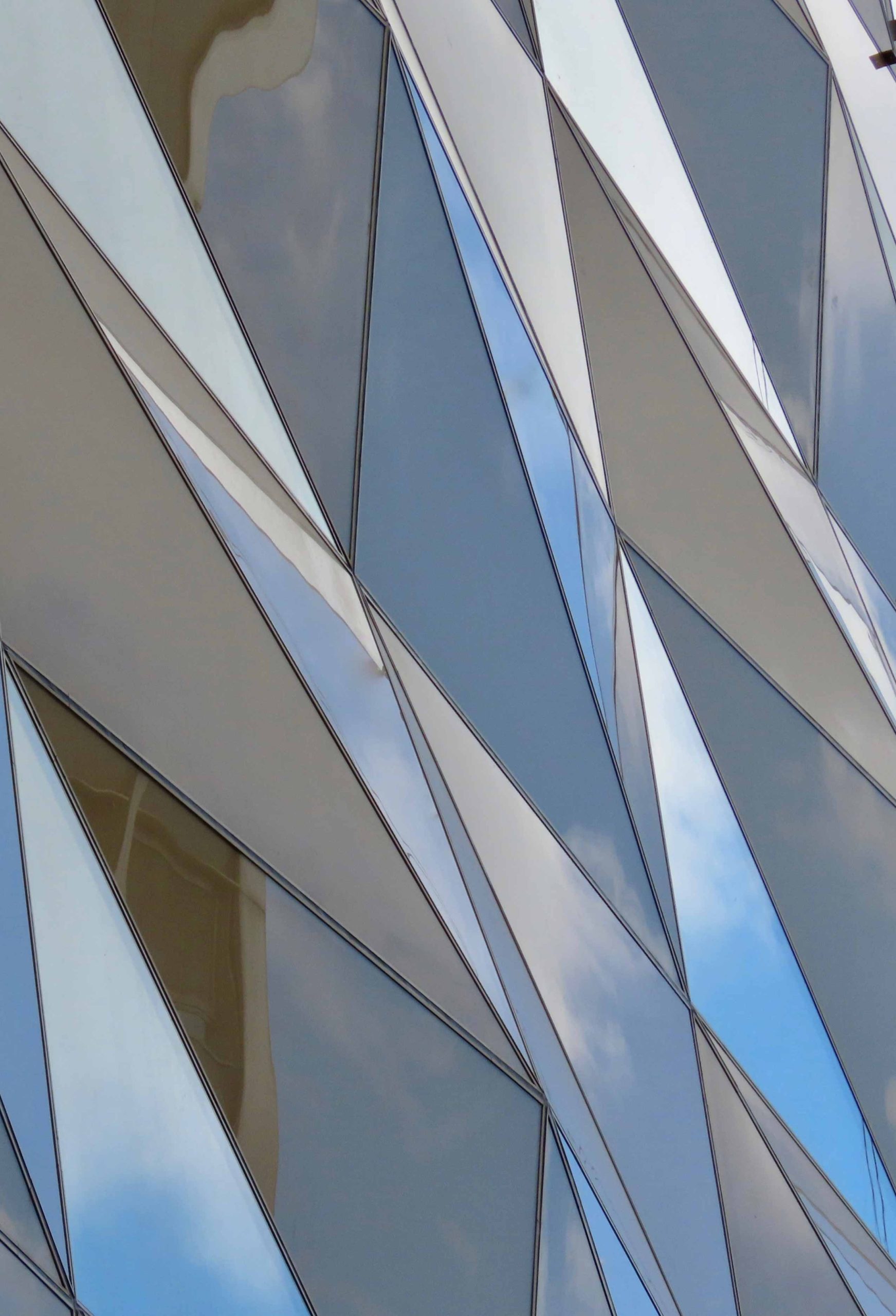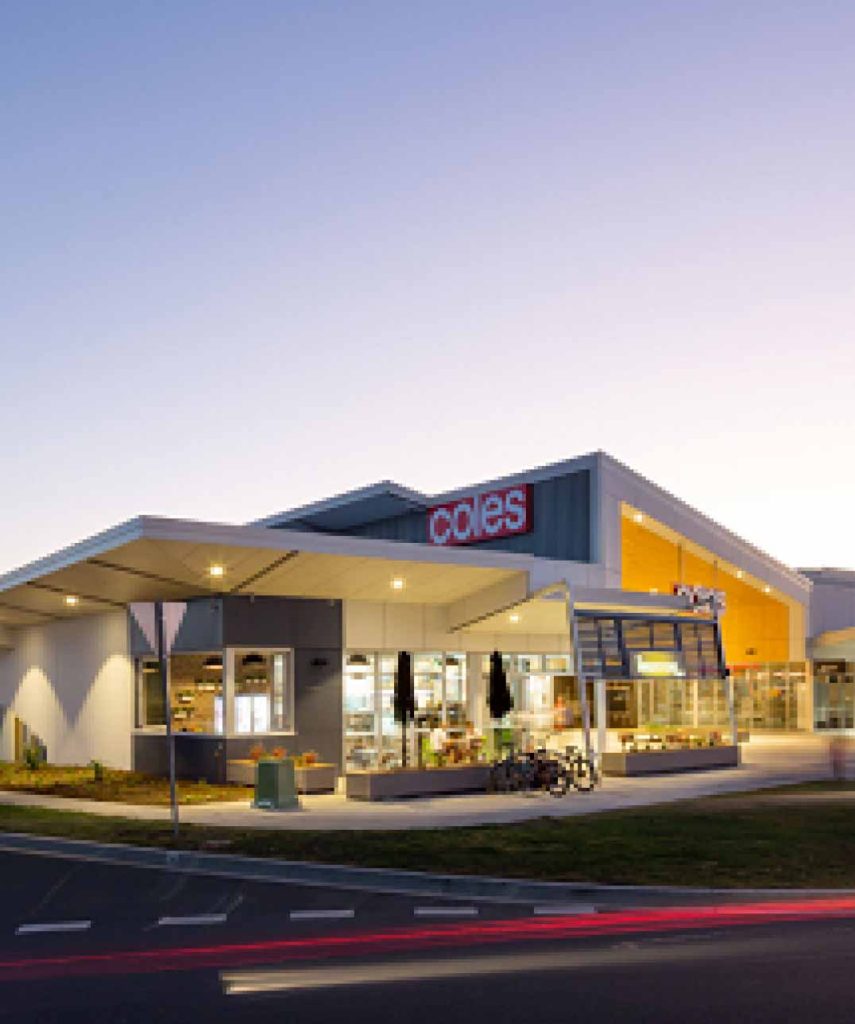 Casuarina Village Shopping Centre
SUCCESSFULLY EXITED INVESTMENT
The first asset in the Retail Partnership was the Coles-anchored Casuarina Village Shopping Centre (Casuarina) in northern NSW which was completed in February 2016.
Due to strong unsolicited interest and tightening yields, Casuarina was placed on the market and successfully sold above valuation for $27.4 million with Investors receiving an IRR in excess of 28% (against a target of 13%) and a cash multiple of greater than 2.0 times.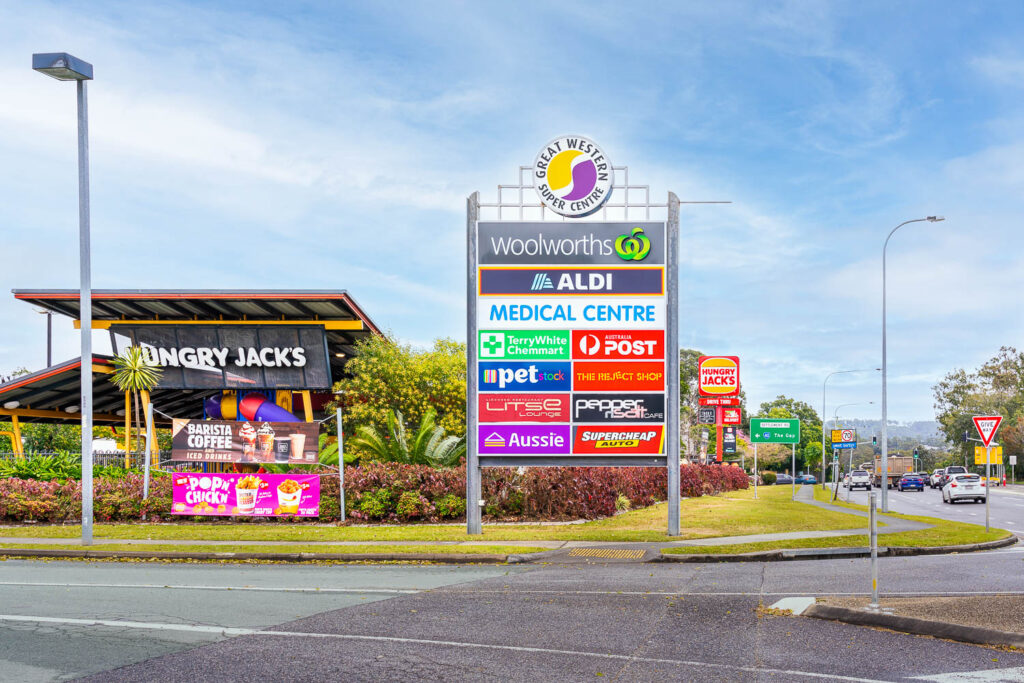 Great Western Super Centre, Keperra
CURRENT PORTFOLIO
Consolidated Properties Group and CVS Lane Capital Partners kicked off 2020 with the $84.5million acquisition of the Keperra Great Western Super Centre. The Centre is located 10km north west of the Brisbane CBD and boasts 15,400sqm of floor space anchored by Woolworths and Aldi, alongside six mini majors and 44 specialty stores.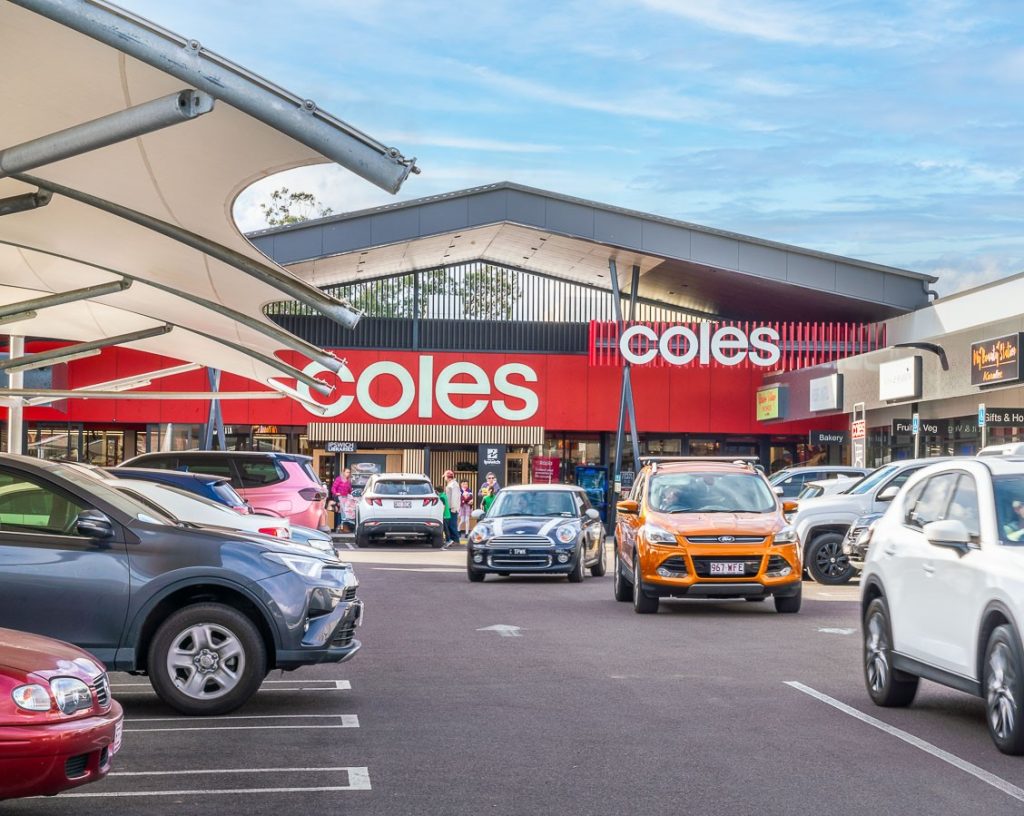 Karalee Shopping Village
CURRENT PORTFOLIO
The Woolworths-anchored Karalee Shopping Village and adjacent land in Chuwar, Queensland was acquired in 2015.
Refurbishment works were completed in April 2019, creating a 11,394 sqm dual supermarket-anchored neighbourhood centre. The upgraded Centre offered both a full line Woolworths (3,429, sqm) and Coles (3,900 sqm) plus additional specialty and non-discretionary retail.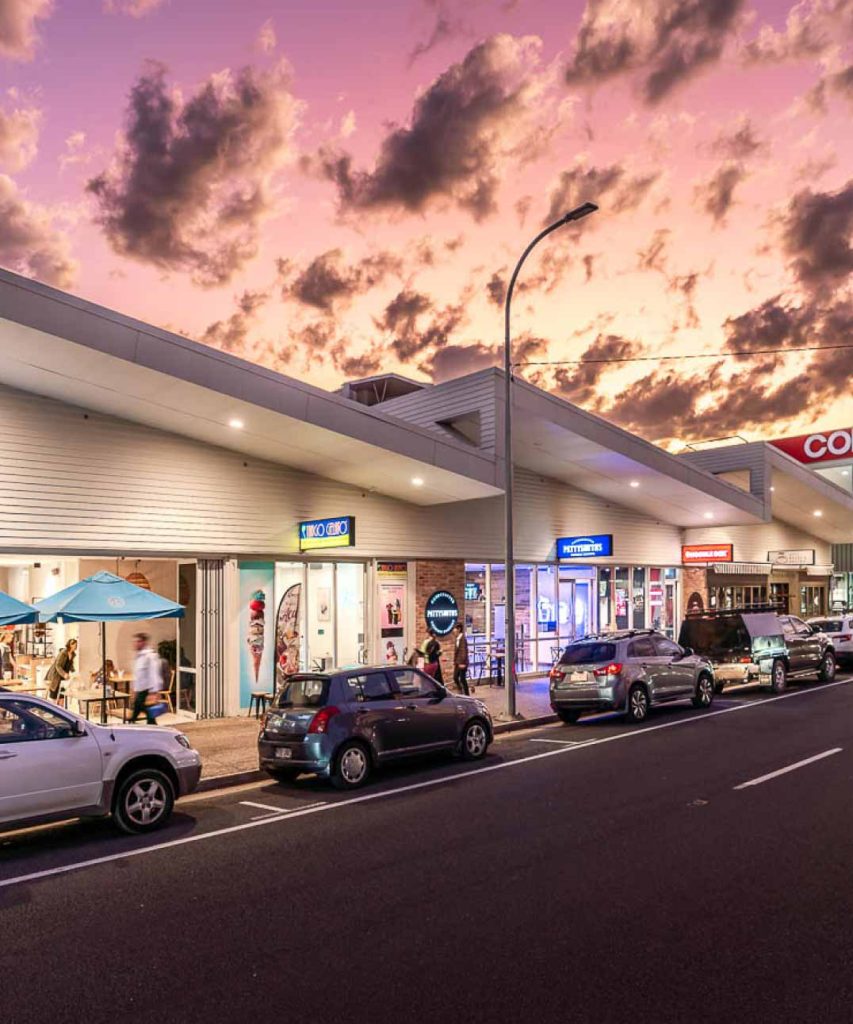 Pavilions Palm Beach Shopping Centre
CURRENT PORTFOLIO
In 2017, CVS Lane and CPG acquired the Coles-anchored Pavilions Shopping Centre and adjacent development land in Palm Beach, Gold Coast. Following a major redevelopment, Pavilions Balm Beach is anchored by a brand new 3,700 m² latest generation Coles supermarket and 23 specialty retail outlets.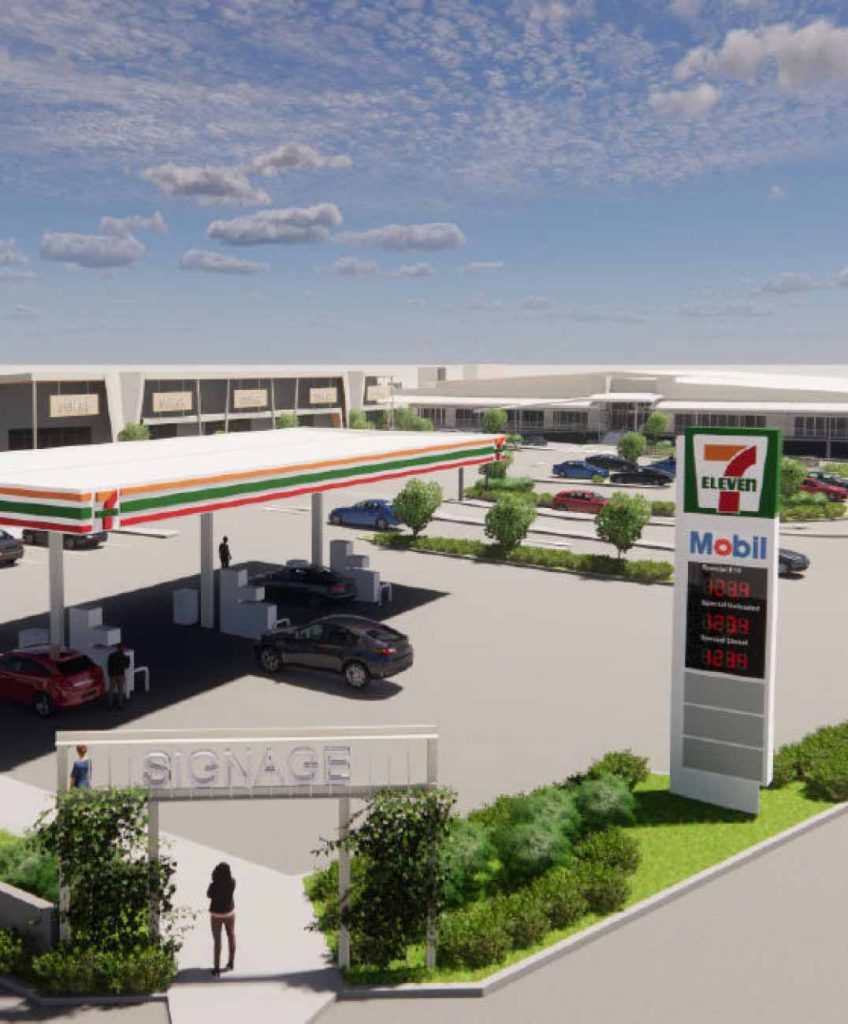 Wilsonton Shopping Centre
CURRENT PORTFOLIO
In July 2018, the Wilsonton Shopping Centre, an established 14,238 sqm dual anchored neighbourhood shopping centre located in Toowoomba, Queensland, was acquired by CVS Lane and CPG.
Following a major refurbishment the Centre now boasts 18,500sqm retail centre with 45 speciality stores including food, medical & service based tenants.
A Future Development site, across 11,568 sqm, was subsequently acquired with works currently underway to develop a modern convenience offering, anchored by long term lease commitments from well-recognised international retail brands including 7 Eleven and Starbucks, as of September 2022.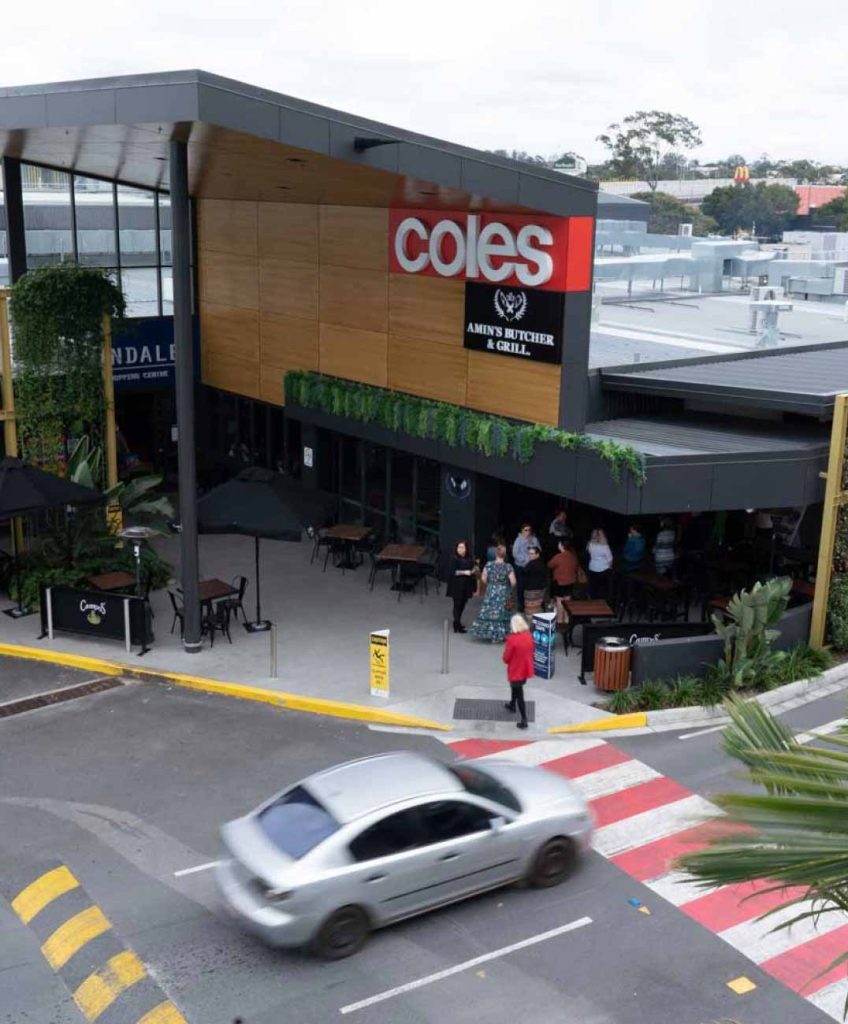 Arndale Shopping Centre
CURRENT PORTFOLIO
In October 2019, the Arndale Shopping Centre in the suburb of Springwood, approximately 20 kilometres southeast of the Brisbane CBD.
Arndale, which boasts 11,000sqm of retail space, including 35 specialty stores anchored by Coles Supermarket, is undergoing a comprehensive aesthetic upgrade to improve the amenity. This will include an upgrade to the four mall entries, a revitalisation of the existing façade, and upgrades to the internal mall and existing services within the centre.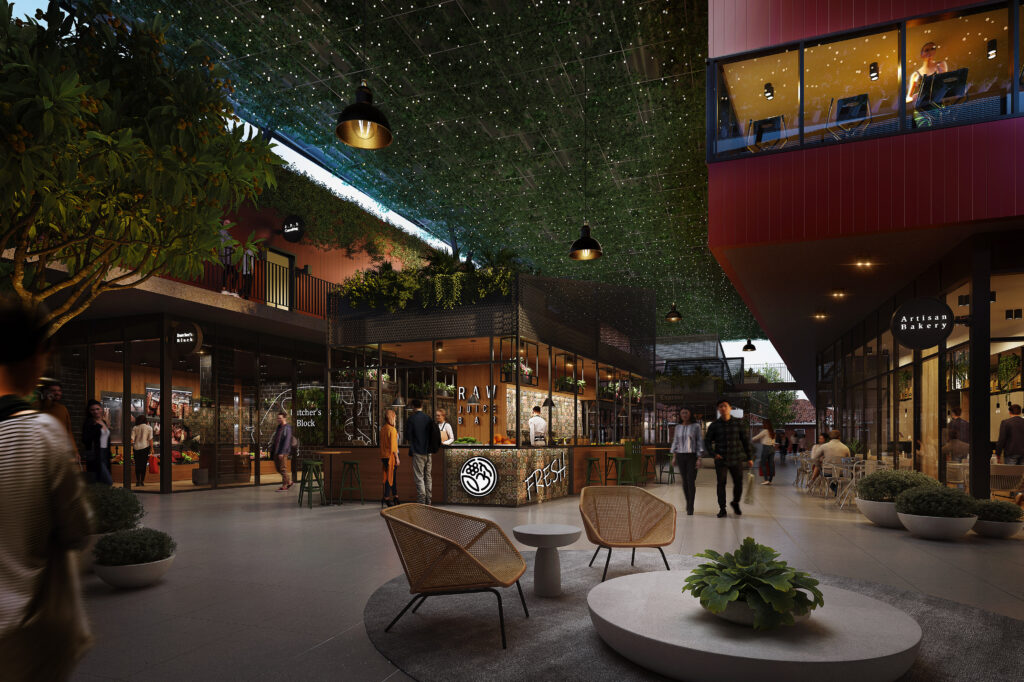 Yeerongpilly Green Retail Centre
RETAILERS OPEN –  AUGUST 2023
Yeerongpilly Green Retail (YG Retail) is an 8850 sqm Woolworths-anchored retail centre, which will include a dining precinct, specialty stores, commercial offices and a health precinct, set as part of the broader Yeerongpilly Green Riverside community.
The 14 hectare site is located seven kilometres south of Brisbane and is of the largest urban renewal projects undertaken in Brisbane.
Construction of YG Retail commenced in late 2021 and by August 2023, Woolworths, along with several other retail tenants including Priceline Pharmacy and BWS, had opened for trading.