October 20, 2022 Update on recent activity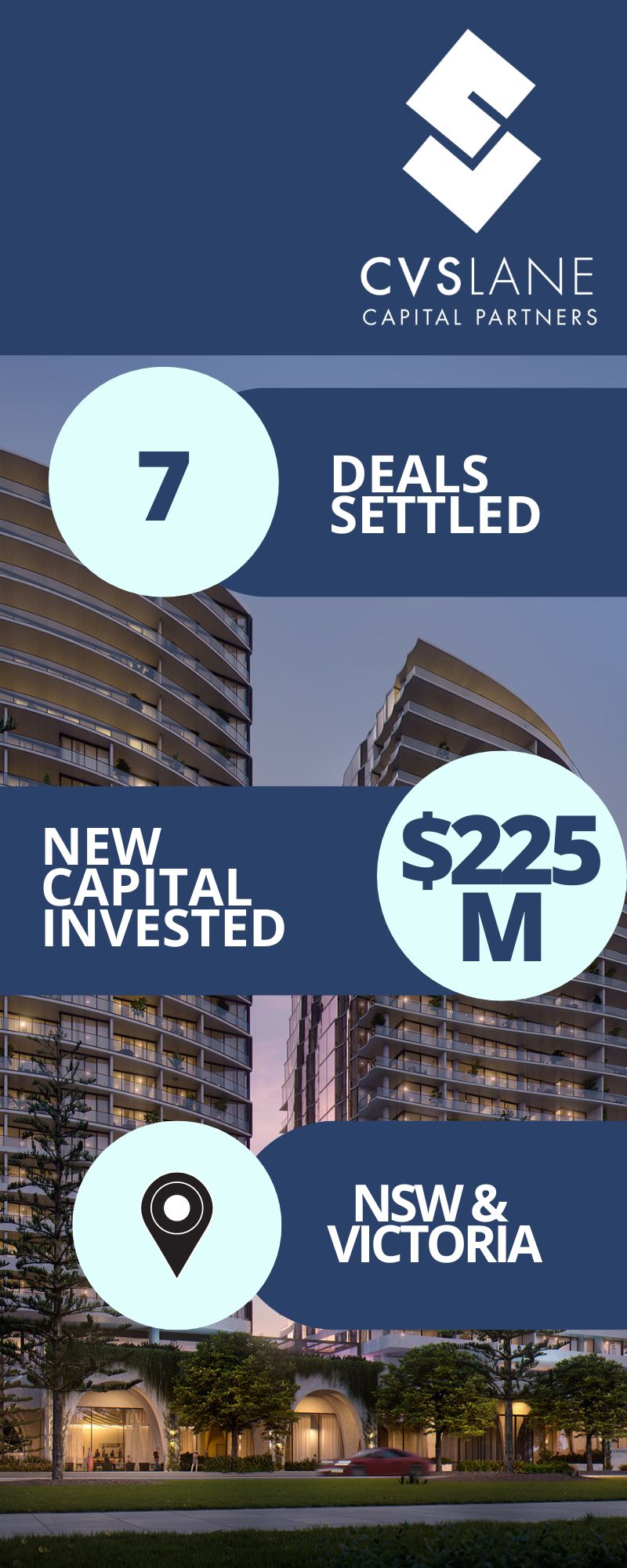 Over the past three weeks CVS Lane has completed seven transactions across NSW and Victoria, totalling around $225 million of new capital invested – the culmination of months of hard work and collaboration between our clients and our team.
In what has been an undoubtedly challenging year for the property sector we're pleased to continue to support our clients, helping them find the funding solutions that meet the needs of their projects.
Equally we're pleased to identify quality, risk adjusted opportunities for our investors, maintaining a disciplined approach to capital allocation and working within current market conditions to deliver sound returns.
Subscribe
For the latest CVS LANE news and investment opportunities.