July 28, 2022 CVS Lane and CPG place retail portfolio on the market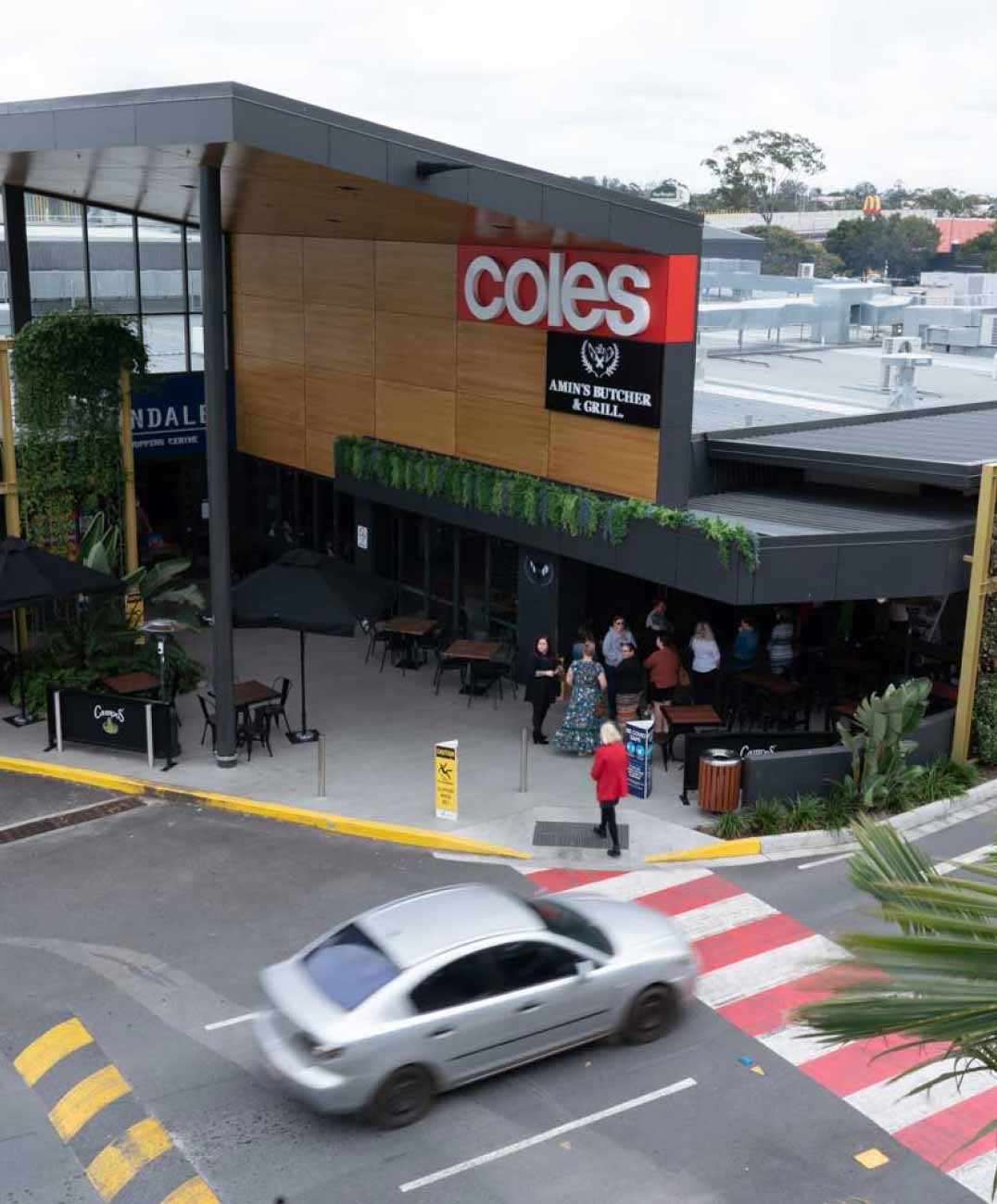 CVS Lane and Consolidated Properties Group (CPG) have commenced a formal sales and marketing campaign for five of the neighbourhood shopping centres in their South-East Queensland portfolio.
The centres, which are all anchored by either Coles or Woolworths supermarkets, and in some instances both, are located in high growth areas across South-East QLD, namely, Karalee, Palm Beach, Wilsonton, Springwood and Keperra.
The portfolio will be offered either in-one-line, or on a single asset basis, or any combination of assets. Each centre has recorded solid increases in valuation since acquisition, driven largely by substantial upgrade works undertaken by CVS Lane and CPG, with each offering further significant development potential.
A high proportion of daily needs, non-discretionary and essential service retail tenants across the portfolio has delivered consistently strong performances for each asset since acquisition, particularly during the recent pandemic.
JLL and CBRE have been appointed as joint sales agents for the campaign, which is set to commence on July 28, 2022.
Lee Centra, CVS Lane Chief Executive Officer said that the Partnership strategy had always been to hold these assets for the medium to long term to deliver a strong and growing source of income for our investors.
"With our original Trust approaching maturity and unprecedented high demand for this asset class, particularly in South-East Queensland, we have formed the view that there is now a good opportunity to test the market for a potential sale," Mr Centra said.
"CVS Lane and CPG have received multiple unsolicited offers for the assets over the past 18 months, reflecting this unprecedented level of demand.
"The assets have gone from strength to strength in terms of their valuations and sales performances and proven very resilient in the face of major disruptions in recent years, such as the pandemic and severe weather events."
Don O'Rorke, Chief Executive, Consolidated Properties Group said that the time was right to test the market.
"Our strategy has always based around finding assets that offered strong refurbishment and development potential to hold for the long-term. We have invested to that end accordingly," Mr O'Rorke said.
"We're proud of what we have achieved with each of these shopping centres in terms of improving their facilities and their retail offering and that shows in their performances.
"We have a strong pipeline of leasing enquiry which also speaks to the value of these assets.
"Our partnership with CVS Lane is always evolving and dynamic and we regularly look for new value-adding opportunities and we feel this is a good time take these assets to market."
ENDS
Subscribe
For the latest CVS LANE news and investment opportunities.