MAY 26, 2023 Major brands sign on at Wilsonton Shopping Centre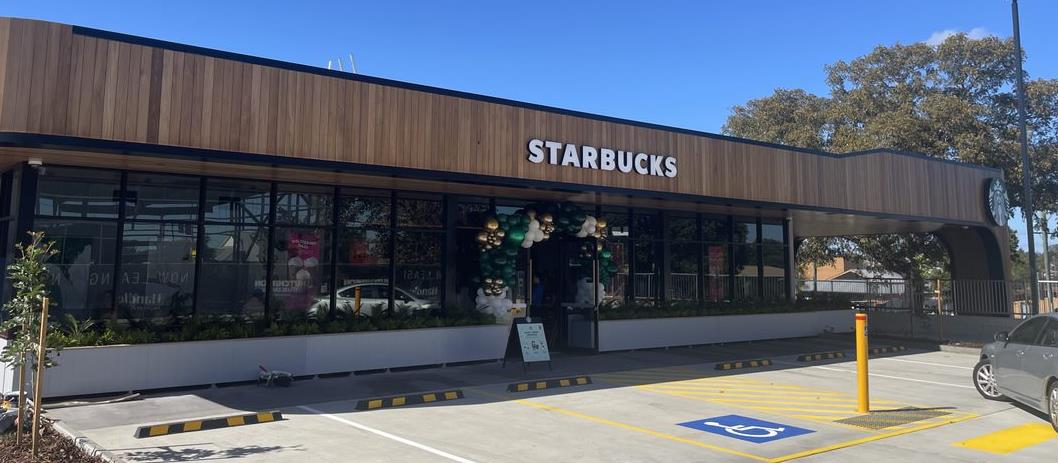 The development site at Wilsonton Shopping Centre, one of the six retail assets in CVS Lane's portfolio, continues to build momentum, with major brand Starbucks opening for business during May.
Starbucks joins 7-11 as a trading tenant, with both to be joined by another global retail giant in the form Petbarn, which also recently signed on.
The development site is closing in on it's target completion date  of the second half of 2023, with the big brands already helping to drive leasing enquiry for the three remaining tenancies at the new 4,018 square metre site.
The development site builds upon the 14, 238 square metre footprint of the existing Woolworths and Coles-anchored shopping centre, held by CVS Lane and CPS since 2018. The Centre delivered another sound sales performance for the March Quarter, reflecting its weighting toward non-discretionary retail tenants.
The addition of the major brands to the Development Site is a good reflection of the attractive location of the asset.
Read more in the Australian Property Journal 
Subscribe
For the latest CVS LANE news and investment opportunities.