FEBRUARY 21, 2022 Yeerongpilly Green to offer new lease of life for popular Brisbane bar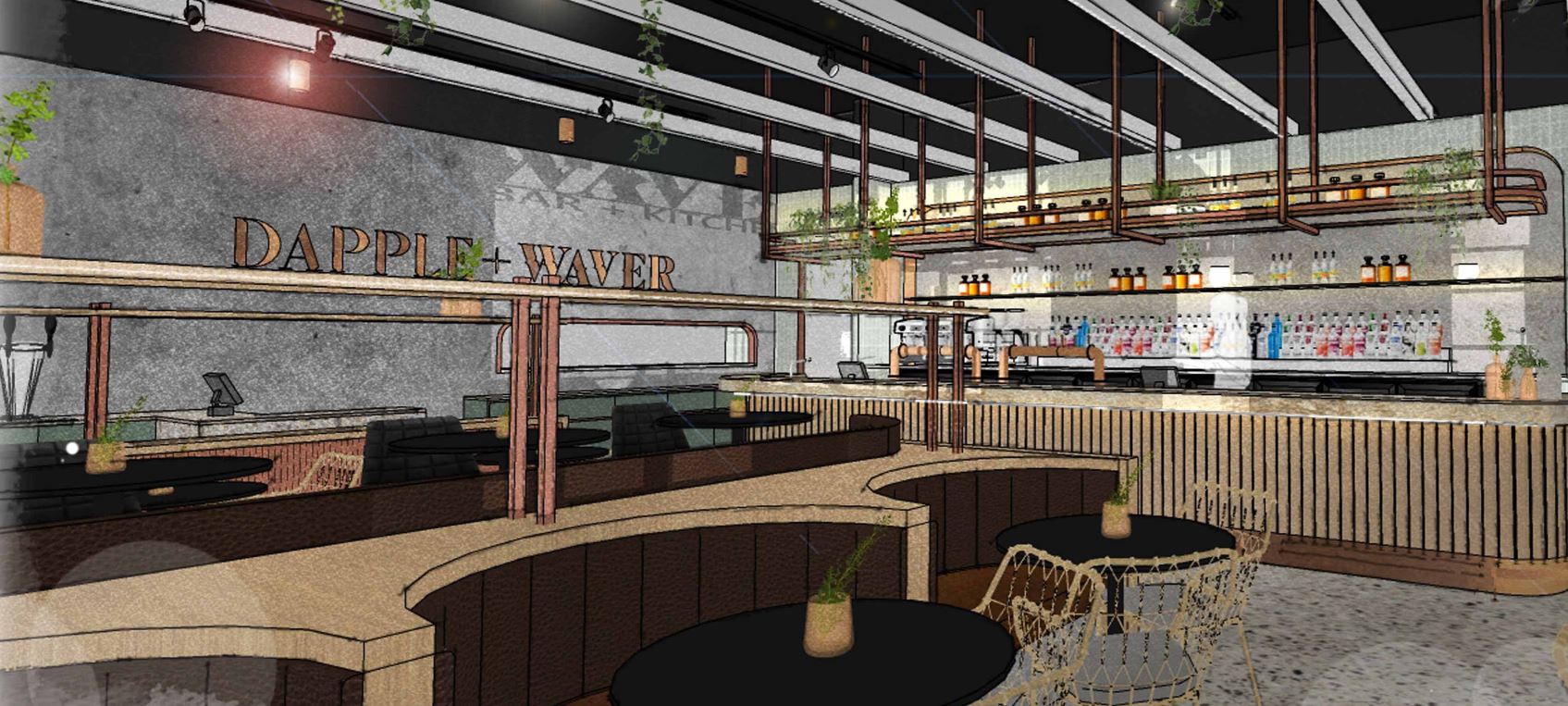 Popular Brisbane bar Dapple + Waver is set to call Yeerongpilly Green home, joining the growing line up at the retail precinct being developed by CVS Lane Capital Partners Consolidated Properties Group.
The bar has been sorely missed by a legion of loyal fans since it closed its doors at the Toombul Shopping Centre last year, following a devastating flooding in early 2022.
It will welcome back its regulars and an entirely new group of patrons when it starts its new life later this year at Yeerongpilly Green, where construction is  on the new South Brisbane mixed-use urban renewal project is progressing well.
The precinct will comprise of a modern-full line Woolworths supermarket, boutique offices, specialty retailers, a dining precinct and a major gym and wellness precinct in addition to secure basement car parking.
Dapple + Waver offers grazing plates, pizzas and modern Australian fare for all seasons and occasions, along with a list of crafts beers, wines and cocktails, adding an exciting new dimension to the overall mix at at Yeerongpilly Green.
Dapple + Waver co-owner Aidan McGarrity, who also runs the successful Beyond The Pale bar in Coorparoo, said there had been an outcry of support from the local community when they were forced to close.
"The vast majority of people absolutely loved it and the support we received when we closed was unbelievable," Mr McGarrity said.
"Everyone jumped on Facebook and were saying this is the biggest loss for Nundah."
"What we offer is that neighbourhood bar that has a connection to the area where it is based. We would get people coming in every day to Dapple + Waver, and it wasn't because of the special offers – they wanted to chat and interact with staff that knew them and their favourite drink."
Mr McGarrity said they already have approved designs for the new venue with the fitout set to last about 10 weeks.
He said the design of YG Riverside Village is "fantastic" with a broad mix of retailers and services on offer.
"We have a diverse range of customers and can host an 18th birthday party and baptism celebration all on the same day, so we love the idea of having the dining, wellness precinct, gym and supermarket all in the one place."
Mr McGarrity said they were grateful for the support offered by the State Government since the floods shut down their Toombul operation which he said was a "big help".
Yeerongpilly Green is schduled for completion in the second half of 2023.
Subscribe
For the latest CVS LANE news and investment opportunities.