NOVEMBER 24, 2022 Yeerongpilly Green retail hub adds six new tenancies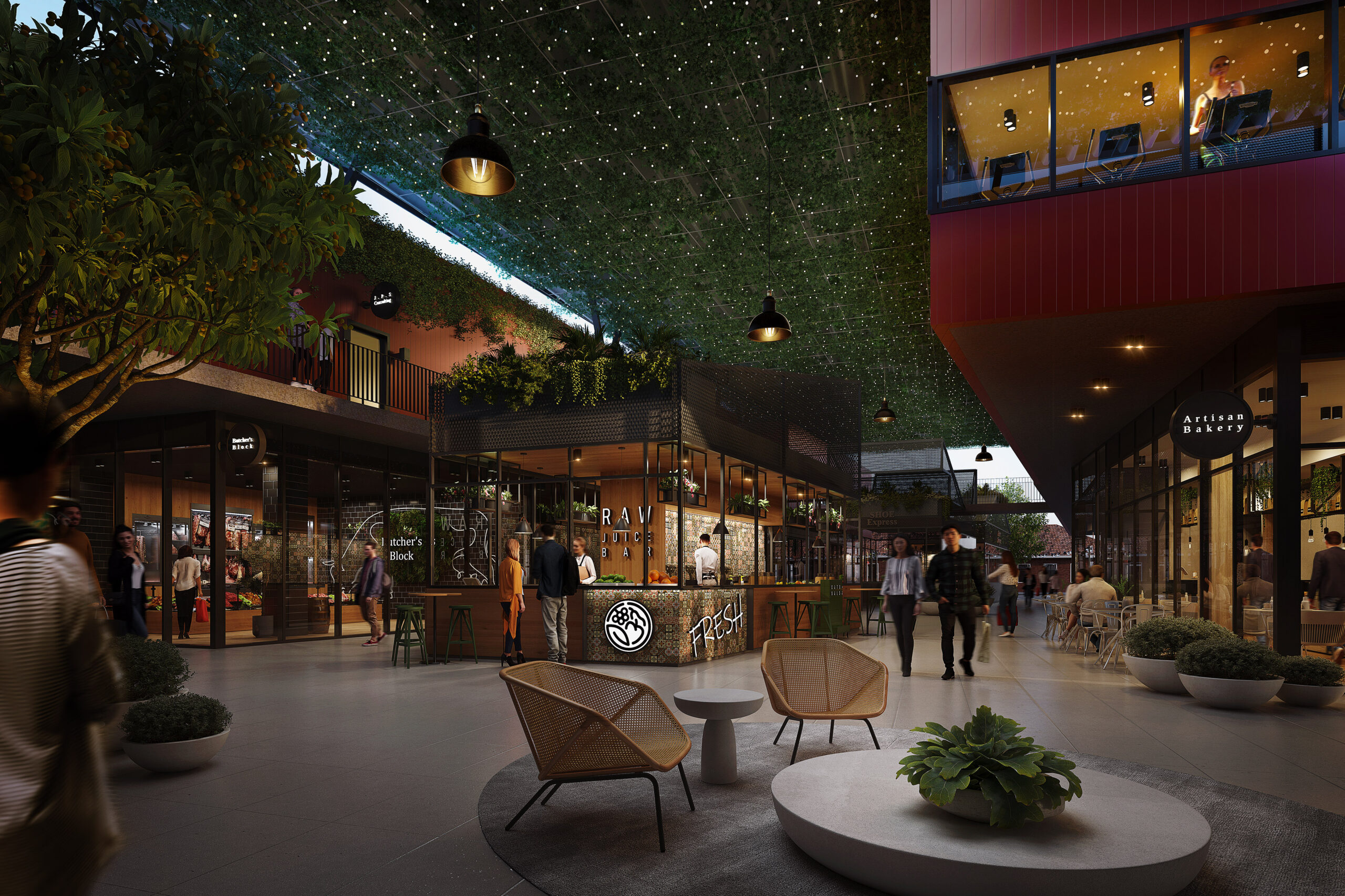 Six new tenants have committed to the tenancies at the Yeerongpilly Green Retail hub, joining anchor tenant Woolworths and Good Life gym in the mix of offerings at the $1b development precinct.
Yeerongpilly Green is a joint venture between CVS Lane, Consolidated Properties Group and the Queensland Government to turn 14 hectares of riverfront land into a major urban renewal project in the southern Brisbane suburb of Yeerongpilly, seven kilometres from the CBD.
The first stage will comprise a modern-full line Woolworths supermarket spanning 11,600sqm, one level of boutique offices, specialty retailers, a dining precinct and a major gym and wellness precinct in addition to secure basement car parking.
A raft of new tenants had signed on in the past six months, adding to the momentum the project is building.
Construction of the retail centre by Hutchinson Builders is progressing well. The basement slab is nearly complete, with the first sections of the ground floor level poured and the second level on track to start early in the New Year. The full project is on track for completion in mid-2023.
CVS Lane Chief Executive Officer Lee Centra said Yeerongpilly Green is an urban regeneration project of national significance, given the size and scope of the masterplan vision.
"It's a mixed-use lifestyle precinct that we expect will re-generate inner south Brisbane and create a new hub of activity that the city has not seen before," Mr Centra said.
"It is happening at a very significant time with Brisbane undergoing major growth – growth that is going to accelerate, particularly in the build up to the 2032 Olympic Games."
Subscribe
For the latest CVS LANE news and investment opportunities.